Nadia Maria El-Cheikh
From : "Byzantium through the Islamic Prism from the Twelfth to the Thirteenth Century", included in The Crusades from the Perspective of Byzantium and the Muslim World, ed. Angeliki E. Laiou and Roy Parviz Mottahedeh, Dumbarton Oaks © 2001 - Here published with title and subtitles by Elpenor.
Historiography ||| The twelfth and thirteenth centuries ||| al-Rum ||| Byzantine skills ||| General character ||| Constantinople ||| Constantinople and Jerusalem ||| 1204 ||| Symbols of Constantinople ||| Islamic monuments of Constantinople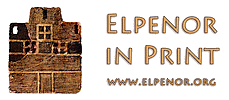 Page 15
Constantinople is clearly at the center of the picture. The great majority of references to the Byzantine Empire are really references to Constantinople. The Arab authors concentrated on the marvels of the city and on its Islamic monuments: talking about Constantinople was talking about a number of monuments that subsumed the entire city.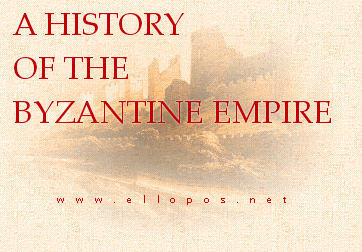 Thus the idea of Constantinople and the fascination felt about it remained at the center of our literature. The Byzantine Empire continued to be defined by its capital. The Arab authors are moved by Constantinople's diversity, opulence, the many marvels to which they impute talismanic powers, and, of course, the monuments endowed with Muslim religious connotations. In their descriptions, the city is harmonious, orderly, and organized. The authors do not talk about dilapidated, shabby Constantinople. It is as if the city survived all its catastrophes intact. Constantinople succeeded in maintaining its reputation and prestige despite the fact that this period witnessed both its conquest by the Latins and the development of fada'il al-quds (merits of Jerusalem) literature.
Cf. Christianity and Islam - Two related, yet different religions * Koran – the invention of an artificial religion * Turkey * The Orthodox Church * Byzantine history * On the Byzantine Military Strategy * Greek Language
On Line Resources for Constantinople
Greek Forum : Make a question / Start a Discussion