Nadia Maria El-Cheikh
From : "Byzantium through the Islamic Prism from the Twelfth to the Thirteenth Century", included in The Crusades from the Perspective of Byzantium and the Muslim World, ed. Angeliki E. Laiou and Roy Parviz Mottahedeh, Dumbarton Oaks © 2001 - Here published with title and subtitles by Elpenor.
Historiography ||| The twelfth and thirteenth centuries ||| al-Rum ||| Byzantine skills ||| General character ||| Constantinople ||| Constantinople and Jerusalem ||| 1204 ||| Symbols of Constantinople ||| Islamic monuments of Constantinople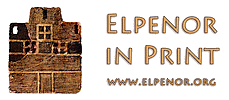 Page 4

The Arab authors of the twelfth and thirteenth centuries reiterated the now entrenched belief of the Byzantines' unequaled skill in building, craftsmanship, and painting. Ibn Jubayr (d. 614/1217), the Andalusian traveler whose rihla (voyage) took place between 1183 and 1185, confirms, through his personal observations, the Byzantines as supreme builders. He includes his own original descriptions but also reproduces older traditions.
Having visited the Citadel in Cairo, Ibn Jubayr states that the stones of the surrounding trench are carved with a talent that makes it a lasting wonder. This was the handwork of the Byzantine captives "who are irreplaceable for such building skills."
Ibn Jubayr stresses these Byzantine skills again in the city of Harran, where he marvels at the main mosque and particularly one of its great domes (qubba), built by the Rum. Upon seeing the Great Mosque of Damascus, Ibn Jubayr repeats the story found in the geography of al-Maqdisi (d. 390/1000) to the effect that the Umayyad caliph ordered the Byzantine emperor in Constantinople to send him twelve thousand artisans to help with the mosaic work.
Al-Idrisi, who completed his work at the court of King Roger II of Sicily in 548/1154, also describes the inimitable dome of the Cordoba mosque decorated with colored and golden mosaics sent to Caliph al-Nasir by the ruler of the "great Constantinople."
The Arabic sources are tireless, indeed, in their admiration of Byzantine craftsmanship and artwork: Al-Harawi (d. 611/1215), whose descriptions are based on his own travels, states that there are in Constantinople bronze and marble statues, columns, and marvelous talismans "the like of which are not to be found in the lands of the Muslims."
Cf. Christianity and Islam - Two related, yet different religions * Koran – the invention of an artificial religion * Turkey * The Orthodox Church * Byzantine history * On the Byzantine Military Strategy * Greek Language
On Line Resources for Constantinople
Greek Forum : Make a question / Start a Discussion