Nadia Maria El-Cheikh
From : "Byzantium through the Islamic Prism from the Twelfth to the Thirteenth Century", included in The Crusades from the Perspective of Byzantium and the Muslim World, ed. Angeliki E. Laiou and Roy Parviz Mottahedeh, Dumbarton Oaks © 2001 - Here published with title and subtitles by Elpenor.
Historiography ||| The twelfth and thirteenth centuries ||| al-Rum ||| Byzantine skills ||| General character ||| Constantinople ||| Constantinople and Jerusalem ||| 1204 ||| Symbols of Constantinople ||| Islamic monuments of Constantinople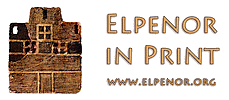 Page 9

The text of Jamal al-Din b. Wasil (d. 697/1298) provides the following significant alteration: "A letter from Nur al-Din to al-Mustadi' states: Constantinople and Jerusalem are both in the gloom of deep darkness, waiting for the crow of familiarity. God the all-high, by his generosity will bring close the harvest of both conquests for the Muslims."
The addition of Jerusalem to the well-known tradition on the conquest of Constantinople, coinciding as it did with the period of the Crusades, was not accidental. This was a new development that had been absent in the earlier sources. The resurgence of the idea of the sanctity of Jerusalem in the twelfth-and thirteenth-century Muslim texts is directly linked to its occupation by the Crusaders. Jerusalem's new situation made it the target of the military campaigns and the main focus of the political and ideological propaganda of the Muslims, rendering it also a main subject of the literature.
The novel emphasis on Jerusalem is, indeed, also reflected in the Qur'anic exegetical literature of this period. The Shiite exegete Abu 'Ali al-Tabarsi (d. 548/1153) explains the opening verses of surat al-Rum in a totally new way. These verses read: "The Greeks (al-Rum) have been vanquished in the nearer part of the land; and after their vanquishing, they shall be victors in a few years ... and on that day the believers shall rejoice in God's help."
Al-Tabarsi states that "the believers will rejoice for the expulsion of the Persians from Jerusalem and not for the Byzantine victory over the Persians." The conquest of Jerusalem, not of Constantinople, now became the crowning achievement of the Muslim conquests. Constantinople was relegated, for a while and in certain texts, notably religious ones, to a secondary position, having lost its place d'honneur in the new discourse that reflected the new prevailing conditions in the Near East.
Cf. Christianity and Islam - Two related, yet different religions * Koran – the invention of an artificial religion * Turkey * The Orthodox Church * Byzantine history * On the Byzantine Military Strategy * Greek Language
On Line Resources for Constantinople
Greek Forum : Make a question / Start a Discussion