Nadia Maria El-Cheikh
From : "Byzantium through the Islamic Prism from the Twelfth to the Thirteenth Century", included in The Crusades from the Perspective of Byzantium and the Muslim World, ed. Angeliki E. Laiou and Roy Parviz Mottahedeh, Dumbarton Oaks © 2001 - Here published with title and subtitles by Elpenor.
Historiography ||| The twelfth and thirteenth centuries ||| al-Rum ||| Byzantine skills ||| General character ||| Constantinople ||| Constantinople and Jerusalem ||| 1204 ||| Symbols of Constantinople ||| Islamic monuments of Constantinople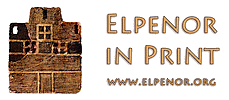 Page 10

As for the conquest of Constantinople in 1204, Ibn al-Athir relates the political circumstances that led to the Latin takeover of the city, describing how the Franks took the money and gold of the churches, even the adornments on the crosses, icons, and Bibles.
The Franks in the city, who were numerous, around thirty thousand ..., rose, with the help of the Franks who were besieging the city, throwing fire, time and again, thus burning one-fourth of the city. They entered the city and ravaged it for three days, killing and plundering. The Byzantines were all either killed or became destitute. A group of Byzantine aristocrats sought refuge in Haghia Sophia but were followed by the Franks, and although a number of priests, monks, and abbots came out, begging them with the crosses and Bibles they were carrying, the Franks disregarded them, killing them all and plundering the church.
The Arabic sources are thus aware of the systematic pillaging of the city. In addition to the killings and plundering of treasures, Ibn al-Athir points to the most striking act, the plundering of Hagia Sophia. He also explains how Baldwin of Flanders was crowned in Constantinople, although the Rum never recognized his authority, making Nicaea the provisional capital of the Byzantine Empire, headed by al-Ashkari, the Lascarid.
Ibn al-Athir is not alone in grasping the consequential political developments that had occurred in the Byzantine Empire. Yaqut likewise states that "today, [Constantinople] is in the hands of the Franks." Ibn Wasil also mentions the conquest of Constantinople by the Latins: In this year (600) the al-Ifranj left their lands in great crowds and conquered it. Constantinople remained with the al-Ifranj until 660, when the Rum took it back. Thus the Arab authors were not only aware of the conquest of Constantinople by the Latins in 1204, but appreciated the magnitude of the event.
What was the Arabs' image of Constantinople during the twelfth and thirteenth centuries, when so much had come to pass? Statements in our sources confirm earlier descriptions of the greatness and uniqueness of Constantinople.
Al-Harawi states that "Constantinople is a city greater than its reputation," and al-Qazwini proclaims that "Nothing was ever built like it, neither before nor after," and even "if it is no longer that way ... it remains a great city." Yaqut states that stories concerning Constantinople's greatness and beauty abound.
Cf. Christianity and Islam - Two related, yet different religions * Koran – the invention of an artificial religion * Turkey * The Orthodox Church * Byzantine history * On the Byzantine Military Strategy * Greek Language
On Line Resources for Constantinople
Greek Forum : Make a question / Start a Discussion