Nadia Maria El-Cheikh
From : "Byzantium through the Islamic Prism from the Twelfth to the Thirteenth Century", included in The Crusades from the Perspective of Byzantium and the Muslim World, ed. Angeliki E. Laiou and Roy Parviz Mottahedeh, Dumbarton Oaks © 2001 - Here published with title and subtitles by Elpenor.
Historiography ||| The twelfth and thirteenth centuries ||| al-Rum ||| Byzantine skills ||| General character ||| Constantinople ||| Constantinople and Jerusalem ||| 1204 ||| Symbols of Constantinople ||| Islamic monuments of Constantinople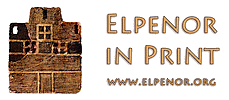 Page 6
Islam in the eyes of a Byzantine emperor
The Arab geographer of the thirteenth century, Yaqut, narrates an interesting story based on the accounts of refugees. Under the walls of Tarsus, he said, emperor Nicephorus Phocas ordered that two banners be raised as emblems of the land of the Romans and the land of Islam. And commanded the heralds to announce that around the first banner should gather all who desired justice, impartiality, safety of property, family life, children, good roads, just laws, and kind treatment; and around the second, all those who upheld adultery, oppressive legislation, violence, extortion, the seizure of landed estates, and the confiscation of property. [A History of Byzantium]
The real rupture from the earlier image appears, however, in conjunction with the character and morals of the Byzantines. While the earlier sources are replete with accusations of sexual immorality, lack of generosity, treachery, and women's improper behavior, the twelfth-and thirteenth-century sources surprise us by their silence. The absence of such criticisms constitutes a significant breach, since the earlier negative image concentrated primarily on the character, morals, behavior, and customs of the Byzantines.
Al-Qazwini alone has a word on their character, and it is positive: "they are playful and joyful." What a complete turnabout from the earlier Arabic sources, which, if they praised the Byzantines for their beauty and artistic skills, reserved all their animosity and vehemence for their character and morals. By eliminating such comments, the texts of the twelfth and thirteenth centuries end by providing a less variegated, more consistent, and clearly more positive image of the Byzantines.
Cf. Christianity and Islam - Two related, yet different religions * Koran – the invention of an artificial religion * Turkey * The Orthodox Church * Byzantine history * On the Byzantine Military Strategy * Greek Language
On Line Resources for Constantinople
Greek Forum : Make a question / Start a Discussion