Translated by Stephen MacKenna and B. S. Page.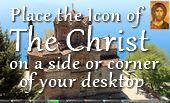 126 pages - You are on Page 82


By this analogy, warmth, as a concomitant of the specific nature of fire, may very well be no quality in fire but an Idea-Form belonging to it, one of its activities, while being merely a Quality in other things than fire: as it is manifested in any warm object, it is not a mode of Reality but merely a trace, a shadow, an image, something that has gone forth from its own Reality — where it was an Act — and in the warm object is a quality.

All, then, that is accident and not Act; all but what is Idea-form of the Reality; all that merely confers pattern; all this is Quality: qualities are characteristics and modes other than those constituting the substratum of a thing.

But the Archetypes of all such qualities, the foundation in which they exist primarily, these are Activities of the Intellectual Beings.

And; one and the same thing cannot be both Quality and non-quality: the thing void of Real-Existence is Quality; but the thing accompanying Reality is either Form or Activity: there is no longer self-identity when, from having its being in itself, anything comes to be in something else with a fall from its standing as Form and Activity.

Finally, anything which is never Form but always accidental to something else is Quality unmixed and nothing more.



Reference address : https://www.ellopos.net/elpenor/greek-texts/ancient-greece/plotinus/enneads-2.asp?pg=82