Translated by Stephen MacKenna and B. S. Page.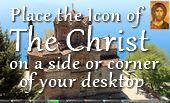 126 pages - You are on Page 92


NINTH TRACTATE.

AGAINST THOSE THAT AFFIRM THE CREATOR OF THE KOSMOS AND THE KOSMOS ITSELF TO BE EVIL: [GENERALLY QUOTED AS "AGAINST THE GNOSTICS"].

1. We have seen elsewhere that the Good, the Principle, is simplex, and, correspondingly, primal — for the secondary can never be simplex — that it contains nothing: that it is an integral Unity.

Now the same Nature belongs to the Principle we know as The One. just as the goodness of The Good is essential and not the outgrowth of some prior substance so the Unity of The One is its essential.

Therefore:

When we speak of The One and when we speak of The Good we must recognize an Identical Nature; we must affirm that they are the same — not, it is true, as venturing any predication with regard to that [unknowable] Hypostasis but simply as indicating it to ourselves in the best terms we find.

Even in calling it "The First" we mean no more than to express that it is the most absolutely simplex: it is the Self-Sufficing only in the sense that it is not of that compound nature which would make it dependent upon any constituent; it is "the Self-Contained" because everything contained in something alien must also exist by that alien.



Reference address : https://www.ellopos.net/elpenor/greek-texts/ancient-greece/plotinus/enneads-2.asp?pg=92