Translated by Stephen MacKenna and B. S. Page.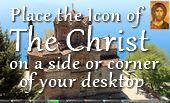 FIRST TRACTATE.

ON THE KOSMOS OR ON THE HEAVENLY SYSTEM.

1. We hold that the ordered universe, in its material mass, has existed for ever and will for ever endure: but simply to refer this perdurance to the Will of God, however true an explanation, is utterly inadequate.

The elements of this sphere change; the living beings of earth pass away; only the Ideal-form [the species] persists: possibly a similar process obtains in the All.

The Will of God is able to cope with the ceaseless flux and escape of body stuff by ceaselessly reintroducing the known forms in new substances, thus ensuring perpetuity not to the particular item but to the unity of idea: now, seeing that objects of this realm possess no more than duration of form, why should celestial objects, and the celestial system itself, be distinguished by duration of the particular entity?

Let us suppose this persistence to be the result of the all-inclusiveness of the celestial and universal — with its consequence, the absence of any outlying matter into which change could take place or which could break in and destroy.



Reference address : https://www.ellopos.net/elpenor/greek-texts/ancient-greece/plotinus/enneads-2.asp