Translated by Stephen MacKenna and B. S. Page.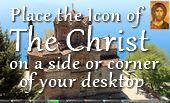 126 pages - You are on Page 83


SEVENTH TRACTATE.

ON COMPLETE TRANSFUSION.

1. Some enquiry must be made into what is known as the complete transfusion of material substances.

Is it possible that fluid be blended with fluid in such a way that each penetrate the other through and through? or — a difference of no importance if any such penetration occurs — that one of them pass completely through the other?

Those that admit only contact need not detain us. They are dealing with mixture, not with the coalescence which makes the total a thing of like parts, each minutest particle being composed of all the combined elements.

But there are those who, admitting coalescence, confine it to the qualities: to them the material substances of two bodies are in contact merely, but in this contact of the matter they find footing for the qualities of each.



Reference address : https://www.ellopos.net/elpenor/greek-texts/ancient-greece/plotinus/enneads-2.asp?pg=83