Start ||| The Philosophical Europe ||| The Political Progress ||| European Witness ||| EU News
Blog ||| Special Homages: Meister Eckhart / David Copperfield

European Witness
THE DESTRUCTION OF SMYRNA (SEPTEMBER, 1922)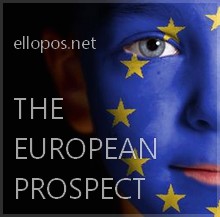 THE last act in the fearful drama of the extermination of Christianity in the Byzantine Empire was the burning of Smyrna by the troops of Mustapha Khemal. The murder of the Armenian race had been practically consummated during the years 1915-1916, and the prosperous and populous Greek colonies, with the exception of Smyrna itself, had been ferociously destroyed. The idea has been widely circulated, and seems to be gaining credence, that the Turk has changed his nature overnight.

Also, Sir Valentine Chirol, Harris Foundation lecturer at the University of Chicago in 1924, made this statement ("The Occident and the Orient", page 58): "After the Turks had smashed the Greek armies they turned the essentially Greek city (Smyrna) into an ash heap as proof of their victory."

The destruction of Smyrna happened, however, in 1922, and no act ever perpetrated by the Turkish race in all its bloodstained history, has been characterized by more brutal and lustful features, nor more productive of the worst forms of human sufferings inflicted on the defenseless and unarmed. It was a fittingly lurid and Satanic finale to the whole dreadful tragedy. The uncertainty which at one time existed in the public mind as to the question, "Who burned Smyrna?", seems to be pretty well dispelled. All statements that tend to throw doubt on the matter can be traced to suspicious and interested sources. The careful and impartial historian, William Stearns Davis, to whom reference has already been made in this work, says ("A short History of the Near East", page 393): "The Turks drove straight onward to Smyrna, which they took (September 9, 1922) and then burned."

Men of this stamp do not make assertions without having first gone carefully into the evidence.

Previous chapter : SMYRNA AS IT WAS

Next chapter : FIRST DISQUIETING RUMORS

Back to Table of Contents * Read Excerpts only