Start ||| The Philosophical Europe ||| The Political Progress ||| European Witness ||| EU News
Blog ||| Special Homages: Meister Eckhart / David Copperfield

European Witness
George Horton's
EXCERPTS FROM TURKEY - THE BLIGHT OF ASIA
Most Important Parts Selected by Ellopos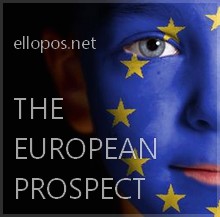 From Gerard's Foreword

THE WRITER of the following pages is a man, happily, who is not restrained from telling what he knows by political reasons or by any consideration of fear or self-interest. He gives the whole story of the savage extermination of Christian civilization throughout the length and breadth of the old Byzantine Empire in a clear and convincing manner.
From GLADSTONE AND THE BULGARIAN ATROCITIES

THE FOLLOWING characterization of the Turk by him [Gladstone] has been more aptly verified by the events that have happened since his death than by those that occurred before:

"Let me endeavor, very briefly to sketch, in the rudest outline what the Turkish race was and what it is. It is not a question of Mohammedanism simply, but of Mohammedanism compounded with the peculiar character of a race. They are not the mild Mohammedans of India, nor the chivalrous Saladins of Syria, nor the cultured Moors of Spain. They were, upon the whole, from the black day when they first entered Europe, the one great anti-human specimen of humanity. Wherever they went a broad line of blood marked the track behind them, and, as far as their dominion reached, civilization disappeared from view. They represented everywhere government by force as opposed to government by law.—Yet a government by force can not be maintained without the aid of an intellectual element.— Hence there grew up, what has been rare in the history of the world, a kind of tolerance in the midst of cruelty, tyranny and rapine. Much of Christian life was contemptuously left alone and a race of Greeks was attracted to Constantinople which has all along made up, in some degree, the deficiencies of Turkish Islam in the element of mind!"

From FIRST STEPS IN YOUNG TURKS' PROGRAM

A MORE foolish project was never conceived by the mind of man—that of forcing whole nations to change their languages and habits overnight. The impossibility of this scheme becomes all the more evident when the reader reflects that an inferior civilization was attempting to impose itself upon a superior one. The Turk never had any intention of giving equal liberty to all the peoples who were so unfortunate as to be in his power. Failing to "Turkify" them, as it has been called, his only next alternative was to massacre and drive them out, a policy not long in developing.

Back to Full Text : Table of Contents