Start ||| The Philosophical Europe ||| The Political Progress ||| European Witness ||| EU News
Blog ||| Special Homages: Meister Eckhart / David Copperfield

European Witness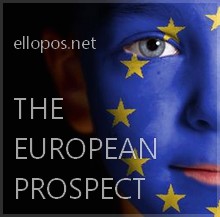 THOUGH there have been great Mohammedan civilizations that have contributed much to the world's progress and have left imperishable monuments, they have not lasted. They have arisen through the fundamentally noble character and intelligence of the peoples that have founded them, and have flourished for a relatively short time rather in spite of their creed than because of it. And, as is the case in all religions, the example set by the originator has had a greater influence on his disciples than his book. The Prophet is deeply reverenced by all Mohammedans, who regard even one hair from his beard as having miraculous power.

The main facts of his life and his general character are known to them. These salient facts will now be set forth without bias of hostility or irreverence. They are authentic and well established. The reader is invited to confirm them and determine for himself whether or not they are correctly stated:


1. Mohammed was a polygamist;

2. After leaving Mecca and proceeding to Mesina, where he established himself for a time, he organized and conducted raids against caravans, which he robbed to replenish his depleted treasury;

3. He besieged and plundered towns for the booty, which acts he justified by "revelations";

4. He ordered eight hundred Jewish prisoners to be separated from their wives and children and butchered and their bodies thrown into a trench. Their wives and families were sold into captivity. This was the first Mohammedan massacre. (Draycatt's Mahomet, page 234 et eq)

5. He ordered ferocious and inhuman punishments to be inflicted ; (Draycott, 253-254)

6. He removed his enemies by murder and assassination.

Previous chapter : THE KORAN AND THE BIBLE

Next chapter : THE 50-50 THEORY

Back to Table of Contents * Read Excerpts only