Translated by Alexander Roberts and James Donaldson.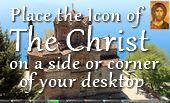 This Part: 128 Pages




Page 77


Book III.

After much consideration, the Editors have deemed it best to give the whole of this book in Latin.

[Elpenor's note: We have already encountered this ridiculous practise of the editors of the Ante Nicene Library. Elpenor will publish right here an extensive summary of this book, as well as the Greek original complete. Meanwhile, you can read the Latin translation, if you know Latin, or skip this Book and continue to the Fourth one, which is in English.]

Caput I.--Basilidis Sententiam de Continentia Et Nuptiis Refutat.

Ac Valentiniani quidem, qui desuper ex divinis emissionibus deduxere conjugationes, acceptum habent matrimonium: Basilidis autem sectatores, "Cum interrogassent, inquiunt, apostoli, nun sit melius uxorem non ducere, dicunt respondisse Dominum: `Non omnes capiunt verbum hoc. Sunt enim eunuchi alii a nativitate, alii vero a necessitate.'" [2441] Hoc dictum autem sic interpretantur: "Quidam ex quo nati sunt, naturaliter feminam aversantur, qui quidem hoc naturali utentes temperamento, recte faciunt, si uxorem non ducant. Hi, inquiunt, eunuchi sunt ex nativitate. Qui autem sunt a necessitate, ii sunt theatrici exercitatores, qui, gloriae studio retracti, se continent. Quinetiam qui casu aliquo excisi sunt, eunuchi facti sunt per necessitatem. Qui itaque eunuchi fiunt per necessitatem, non fiunt eunuchi secundum logon, seu rationem. Qui autem regni sempiterni gratia seipsos castrarunt, id ad declinandas, inquiunt, conjugii molestias fecerunt, quod procurandae rei familiaris onus ac sollicitudinem timerent. Et illud: `Melius est nubere quam uri,' [2442] dicentem Apostolum aiunt velle: Ne animam tuam in ignem injicias, noctu et interdiu resistens, et timens ne a continentia excidas. Nam cum in resistendo occupata fuerit anima, a spe est divisa"--Patienter igitur sustine," inquit his verbis Isidoms in Moralibus, "contentiosam mulierem, ne a Dei gratia avellaris; et cum ignem in semine excreveris, cum bona ores conscientia. Quando autem, inquit, tua gratiarum actio delapsa fuerit in petitionem, et deinceps' steteris, ut tamen labi ac timbare non desinas, duc uxorem. Sin est aliquis juvenis, vel pauper, vel infirmus, et non ei libel logo, seu rationi, convenienter uxorem ducere, is a fratre ne discedat; dicat: Ingressus sum in sancta, nihil possum pati. Quod si eum suspicio aliqua subeat, dicat: Frater, impone mihi manure, ne peccem; et confestim turn in mente, turn in corpore opem experietur. Velit modo quod bonum est perficere, et assequetur. Nonnunquam autem ore tenus dicimus: Nolumus peccare; animus autem noster propendet in pectatum. Qui est ejusmodi, propier meturn, quod vult, non facit, ne ei constituatur supplicium. At hominum generi quaedam necessaria sunt ac naturalia duntaxat. Quod indumentis egeat, necessarium simul est et naturale: est autem venerea voluptas naturalis, sed non necessaria."

[2441] Matt. xix. 11, 12.

[2442] Matt. xix. 11, 12.



Reference address : https://www.ellopos.net/elpenor/greek-texts/fathers/clement-alexandria/miscellanies.asp?pg=77