Translated by Alexander Roberts and James Donaldson.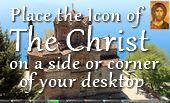 This Part: 128 Pages




Page 76


Not to deck and adorn herself beyond what is becoming, renders a wife free of calumnious suspicion, while she devotes herself assiduously to prayers and supplications; avoiding frequent departures from the house, and shutting herself up as far as possible from the view of all not related to her, and deeming housekeeping of more consequence than impertinent trifling. "He that taketh a woman that has been put away," it is said, "committeth adultery; and if one puts away his wife, he makes her an adulteress," [2431] that is, compels her to commit adultery. And not only is he who puts her away guilty of this, but he who takes her, by giving to the woman the opportunity of sinning; for did he not take her, she would return to her husband. What, then, is the law? [2432] In order to check the impetuosity of the passions, it commands the adulteress to be put to death, on being convicted of this; and if of priestly family, to be committed to the flames. [2433] And the adulterer also is stoned to death, but not in the same place, that not even their death may be in common. And the law is not at variance with the Gospel, but agrees with it. How should it be otherwise, one Lord being the author of both? She who has committed fornication liveth in sin, and is dead to the commandments; but she who has repented, being as it were born again by the change in her life, has a regeneration of life; the old harlot being dead, and she who has been regenerated by repentance having come back again to life. The Spirit testifies to what has been said by Ezekiel, declaring, "I desire not the death of the sinner, but that he should turn." [2434] Now they are stoned to death; as through hardness of heart dead to the law which they believed not. But in the case of a priestess the punishment is increased, because "to whom much is given, from him shall more be required." [2435]

Let us conclude this second book of the Stromata at this point, on account of the length and number of the chapters.

[2431] Matt. v. 32; xix. 9.

[2432] Lev. xx. 10; Deut. xxii. 22.

[2433] Lev. xxi. 9.

[2434] Ezek. xxxiii. 11.

[2435] Luke. xii. 48.



Reference address : https://www.ellopos.net/elpenor/greek-texts/fathers/clement-alexandria/miscellanies.asp?pg=76