Translated by Alexander Roberts and James Donaldson.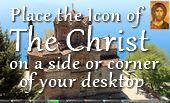 128 Pages


The Stromata, or Miscellanies

Book I

Chapter I.--Preface--The Author's Object--The Utility of Written Compositions.

[Lacuna]... that you may read them under your hand, and may be able to preserve them. Whether written compositions are not to be left behind at all; or if they are, by whom? And if the former, what need there is for written compositions? and if the latter, is the composition of them to be assigned to earnest men, or the opposite? It were certainly ridiculous for one to disapprove of the writing of earnest men, and approve of those, who are not such, engaging in the work of composition. Theopompus and Timaeus, who composed fables and slanders, and Epicurus the leader of atheism, and Hipponax and Archilochus, are to be allowed to write in their own shameful manner. But he who proclaims the truth is to be prevented from leaving behind him what is to benefit posterity. It is a good thing, I reckon, to leave to posterity good children. This is the case with children of our bodies. But words are the progeny of the soul. Hence we call those who have instructed us, fathers. Wisdom is a communicative and philanthropic thing. Accordingly, Solomon says, "My son, if thou receive the saying of my commandment, and hide it with thee, thine ear shall hear wisdom." [1798] He points out that the word that is sown is hidden in the soul of the learner, as in the earth, and this is spiritual planting. Wherefore also he adds, "And thou shalt apply thine heart to understanding, and apply it for the admonition of thy son." For soul, methinks, joined with soul, and spirit with spirit, in the sowing of the word, will make that which is sown grow and germinate. And every one who is instructed, is in respect of subjection the son of his instructor. "Son," says he, "forget not my laws." [1799]

[1798] Prov. ii. 1, 2.

[1799] Prov. iii. 1.



Reference address : https://www.ellopos.net/elpenor/greek-texts/fathers/clement-alexandria/stromata.asp