Translated by Alexander Roberts and James Donaldson.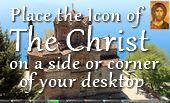 This Part: 128 Pages


Now those who have believed in Christ both are and are called Chrestoi (good), [2186] as those who are cared for by the true king are kingly. For as the wise are wise by their wisdom, and those observant of law are so by the law; so also those who belong to Christ the King are kings, and those that are Christ's Christians. Then, in continuation, he adds clearly, "What is right will turn out to be lawful, law being in its nature right reason, and not found in writings or elsewhere." And the stranger of Elea pronounces the kingly and statesmanlike man "a living law." Such is he who fulfils the law, "doing the will of the Father," [2187] inscribed on a lofty pillar, and set as an example of divine virtue to all who possess the power of seeing. The Greeks are acquainted with the staves of the Ephori at Lacedaemon, inscribed with the law on wood. But my law, as was said above, is both royal and living; and it is right reason. "Law, which is king of all--of mortals and immortals," as the Boeotian Pindar sings. For Speusippus, [2188] in the first book against Cleophon, seems to write like Plato on this wise: "For if royalty be a good thing, and the wise man the only king and ruler, the law, which is right reason, is good;" [2189] which is the case. The Stoics teach what is in conformity with this, assigning kinghood, priesthood, prophecy, legislation, riches, true beauty, noble birth, freedom, to the wise man alone. But that he is exceedingly difficult to find, is confessed even by them.

[2186] Christos and chrestos are very frequently compared in the patristic authors.

[2187] Matt. xxi. 31.

[2188] Plato's sister's son and successor.

[2189] spoudaios.



Reference address : https://www.ellopos.net/elpenor/greek-texts/fathers/clement-alexandria/miscellanies.asp