Translated by Alexander Roberts and James Donaldson.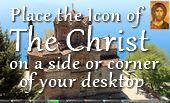 This Part: 128 Pages




Page 75


By the tragedians, Polyxena, though being murdered, is described nevertheless as having, when dying, taken great care to fall decently,--

"Concealing what ought to be hid from the eyes of men."

Marriage to her was a calamity. To be subjected, then, to the passions, and to yield to them, is the extremest slavery; as to keep them in subjection is the only liberty. The divine Scripture accordingly says, that those who have transgressed the commandments are sold to strangers, that is, to sins alien to nature, till they return and repent. Marriage, then, as a sacred image, must be kept pure from those things which defile it. We are to rise from our slumbers with the Lord, and retire to sleep with thanksgiving and prayer,--

"Both when you sleep, and when the holy light comes,"

confessing the Lord in our whole life; possessing piety in the soul, and extending self-control to the body. For it is pleasing to God to lead decorum from the tongue to our actions. Filthy speech is the way to effrontery; and the end of both is filthy conduct.

Now that the Scripture counsels marriage, and allows no release from the union, is expressly contained in the law, "Thou shalt not put away thy wife, except for the cause of fornication;" and it regards as fornication, the marriage of those separated while the other is alive.



Reference address : https://www.ellopos.net/elpenor/greek-texts/fathers/clement-alexandria/miscellanies.asp?pg=75