Translated by Stephen MacKenna and B. S. Page.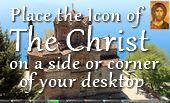 118 pages - You are on Page 87


Art, then, creating in the image of its own nature and content, and working by the Idea or Reason-Principle of the beautiful object it is to produce, must itself be beautiful in a far higher and purer degree since it is the seat and source of that beauty, indwelling in the art, which must naturally be more complete than any comeliness of the external. In the degree in which the beauty is diffused by entering into matter, it is so much the weaker than that concentrated in unity; everything that reaches outwards is the less for it, strength less strong, heat less hot, every power less potent, and so beauty less beautiful.

Then again every prime cause must be, within itself, more powerful than its effect can be: the musical does not derive from an unmusical source but from music; and so the art exhibited in the material work derives from an art yet higher.

Still the arts are not to be slighted on the ground that they create by imitation of natural objects; for, to begin with, these natural objects are themselves imitations; then, we must recognise that they give no bare reproduction of the thing seen but go back to the Ideas from which Nature itself derives, and, furthermore, that much of their work is all their own; they are holders of beauty and add where nature is lacking. Thus Pheidias wrought the Zeus upon no model among things of sense but by apprehending what form Zeus must take if he chose to become manifest to sight.



Reference address : https://www.ellopos.net/elpenor/greek-texts/ancient-greece/plotinus/enneads-5.asp?pg=87