Translated by Stephen MacKenna and B. S. Page.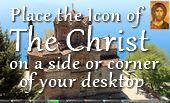 118 pages - You are on Page 53


FOURTH TRACTATE.

HOW THE SECONDARIES RISE FROM THE FIRST: AND ON THE ONE.

1. Anything existing after The First must necessarily arise from that First, whether immediately or as tracing back to it through intervenients; there must be an order of secondaries and tertiaries, in which any second is to be referred to The First, any third to the second.

Standing before all things, there must exist a Simplex, differing from all its sequel, self-gathered not inter-blended with the forms that rise from it, and yet able in some mode of its own to be present to those others: it must be authentically a unity, not merely something elaborated into unity and so in reality no more than unity's counterfeit; it will debar all telling and knowing except that it may be described as transcending Being — for if there were nothing outside all alliance and compromise, nothing authentically one, there would be no Source. Untouched by multiplicity, it will be wholly self-sufficing, an absolute First, whereas any not-first demands its earlier, and any non-simplex needs the simplicities within itself as the very foundations of its composite existence.

There can be only one such being: if there were another, the two [as indiscernible] would resolve into one, for we are not dealing with two corporal entities.



Reference address : https://www.ellopos.net/elpenor/greek-texts/ancient-greece/plotinus/enneads-5.asp?pg=53