Translated by Stephen MacKenna and B. S. Page.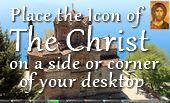 118 pages - You are on Page 57


FIFTH TRACTATE.

THAT THE INTELLECTUAL BEINGS ARE NOT OUTSIDE THE INTELLECTUAL-PRINCIPLE: AND ON THE NATURE OF THE GOOD.

1. The Intellectual-Principle, the veritably and essentially intellective, can this be conceived as ever falling into error, ever failing to think reality?

Assuredly no: it would no longer be intelligent and therefore no longer Intellectual-Principle: it must know unceasingly — and never forget; and its knowledge can be no guesswork, no hesitating assent, no acceptance of an alien report. Nor can it call on demonstration or, we are told it may at times act by this or, I method, at least there must be something patent to it in virtue of its own nature. In actual fact reason tells us that all its knowledge is thus inherent to it, for there is no means by which to distinguish between the spontaneous knowledge and the other. But, in any case, some knowledge, it is conceded, is inherent to it. Whence are we to understand the certainty of this knowledge to come to it or how do its objects carry the conviction of their reality?

Consider sense-knowledge: its objects seem most patently certified, yet the doubt returns whether the apparent reality may not lie in the states of the percipient rather than in the material before him; the decision demands intelligence or reasoning. Besides, even granting that what the senses grasp is really contained in the objects, none the less what is thus known by the senses is an image: sense can never grasp the thing itself; this remains for ever outside.



Reference address : https://www.ellopos.net/elpenor/greek-texts/ancient-greece/plotinus/enneads-5.asp?pg=57