Translated by Stephen MacKenna and B. S. Page.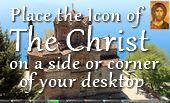 118 pages - You are on Page 86


EIGHTH TRACTATE.

ON THE INTELLECTUAL BEAUTY.

1. It is a principle with us that one who has attained to the vision of the Intellectual Beauty and grasped the beauty of the Authentic Intellect will be able also to come to understand the Father and Transcendent of that Divine Being. It concerns us, then, to try to see and say, for ourselves and as far as such matters may be told, how the Beauty of the divine Intellect and of the Intellectual Kosmos may be revealed to contemplation.

Let us go to the realm of magnitudes: Suppose two blocks of stone lying side by side: one is unpatterned, quite untouched by art; the other has been minutely wrought by the craftsman's hands into some statue of god or man, a Grace or a Muse, or if a human being, not a portrait but a creation in which the sculptor's art has concentrated all loveliness.

Now it must be seen that the stone thus brought under the artist's hand to the beauty of form is beautiful not as stone — for so the crude block would be as pleasant — but in virtue of the form or idea introduced by the art. This form is not in the material; it is in the designer before ever it enters the stone; and the artificer holds it not by his equipment of eyes and hands but by his participation in his art. The beauty, therefore, exists in a far higher state in the art; for it does not come over integrally into the work; that original beauty is not transferred; what comes over is a derivative and a minor: and even that shows itself upon the statue not integrally and with entire realization of intention but only in so far as it has subdued the resistance of the material.



Reference address : https://www.ellopos.net/elpenor/greek-texts/ancient-greece/plotinus/enneads-5.asp?pg=86