Translated by Stephen MacKenna and B. S. Page.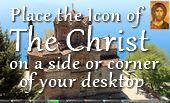 FIRST TRACTATE.

THE THREE INITIAL HYPOSTASES.

1. What can it be that has brought the souls to forget the father, God, and, though members of the Divine and entirely of that world, to ignore at once themselves and It?

The evil that has overtaken them has its source in self-will, in the entry into the sphere of process, and in the primal differentiation with the desire for self ownership. They conceived a pleasure in this freedom and largely indulged their own motion; thus they were hurried down the wrong path, and in the end, drifting further and further, they came to lose even the thought of their origin in the Divine. A child wrenched young from home and brought up during many years at a distance will fail in knowledge of its father and of itself: the souls, in the same way, no longer discern either the divinity or their own nature; ignorance of their rank brings self-depreciation; they misplace their respect, honouring everything more than themselves; all their awe and admiration is for the alien, and, clinging to this, they have broken apart, as far as a soul may, and they make light of what they have deserted; their regard for the mundane and their disregard of themselves bring about their utter ignoring of the divine.

Admiring pursuit of the external is a confession of inferiority; and nothing thus holding itself inferior to things that rise and perish, nothing counting itself less honourable and less enduring than all else it admires could ever form any notion of either the nature or the power of God.



Reference address : https://www.ellopos.net/elpenor/greek-texts/ancient-greece/plotinus/enneads-5.asp