Translated by Stephen MacKenna and B. S. Page.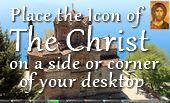 118 pages - You are on Page 58


Now, if the Intellectual-Principle in its act — that is in knowing the intellectual — is to know these its objects as alien, we have to explain how it makes contact with them: obviously it might never come upon them, and so might never know them; or it might know them only upon the meeting: its knowing, at that, would not be an enduring condition. If we are told that the Intellectual-Principle and the Intellectual Objects are linked in a standing unity, we demand the description of this unity.

Next, the intellections would be impressions, that is to say not native act but violence from without: now how is such impressing possible and what shape could the impressions bear?

Intellection, again, becomes at this a mere handling of the external, exactly like sense-perception. What then distinguishes it unless that it deals with objects of less extension? And what certitude can it have that its knowledge is true? Or what enables it to pronounce that the object is good, beautiful, or just, when each of these ideas is to stand apart from itself? The very principles of judgement, by which it must be guided, would be [as Ideas] excluded: with objects and canons alike outside it, so is truth.

Again; either the objects of the Intellectual-Principle are senseless and devoid of life and intellect or they are in possession of Intellect.

Now, if they are in possession of Intellect, that realm is a union of both and is Truth. This combined Intellectual realm will be the Primal Intellect: we have only then to examine how this reality, conjoint of Intellectual-Principle and its object, is to be understood, whether as combining self-united identity with yet duality and difference, or what other relation holds between them.



Reference address : https://www.ellopos.net/elpenor/greek-texts/ancient-greece/plotinus/enneads-5.asp?pg=58