Translated by Stephen MacKenna and B. S. Page.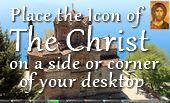 118 pages - You are on Page 2


A double discipline must be applied if human beings in this pass are to be reclaimed, and brought back to their origins, lifted once more towards the Supreme and One and First.

There is the method, which we amply exhibit elsewhere, declaring the dishonour of the objects which the Soul holds here in honour; the second teaches or recalls to the soul its race and worth; this latter is the leading truth, and, clearly brought out, is the evidence of the other.

It must occupy us now for it bears closely upon our enquiry to which it is the natural preliminary: the seeker is soul and it must start from a true notion of the nature and quality by which soul may undertake the search; it must study itself in order to learn whether it has the faculty for the enquiry, the eye for the object proposed, whether in fact we ought to seek; for if the object is alien the search must be futile, while if there is relationship the solution of our problem is at once desirable and possible.



Reference address : https://www.ellopos.net/elpenor/greek-texts/ancient-greece/plotinus/enneads-5.asp?pg=2