Translated by Stephen MacKenna and B. S. Page.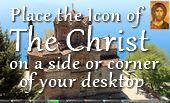 128 pages - You are on Page 80


2. Let us begin with virtue and vice in the Soul. What has really occurred when, as we say, vice is present? In speaking of extirpating evil and implanting goodness, of introducing order and beauty to replace a former ugliness, we talk in terms of real things in the Soul.

Now when we make virtue a harmony, and vice a breach of harmony, we accept an opinion approved by the ancients; and the theory helps us decidedly to our solution. For if virtue is simply a natural concordance among the phases of the Soul, and vice simply a discord, then there is no further question of any foreign presence; harmony would be the result of every distinct phase or faculty joining in, true to itself; discord would mean that not all chimed in at their best and truest. Consider, for example, the performers in a choral dance; they sing together though each one has his particular part, and sometimes one voice is heard while the others are silent; and each brings to the chorus something of his own; it is not enough that all lift their voices together; each must sing, choicely, his own part to the music set for him. Exactly so in the case of the Soul; there will be harmony when each faculty performs its appropriate part.

Yes: but this very harmony constituting the virtue of the Soul must depend upon a previous virtue, that of each several faculty within itself; and before there can be the vice of discord there must be the vice of the single parts, and these can be bad only by the actual presence of vice as they can be good only by the presence of virtue. It is true that no presence is affirmed when vice is identified with ignorance in the reasoning faculty of the Soul; ignorance is not a positive thing; but in the presence of false judgements — the main cause of vice — must it not be admitted that something positive has entered into the Soul, something perverting the reasoning faculty? So, the initiative faculty; is it not, itself, altered as one varies between timidity and boldness? And the desiring faculty, similarly, as it runs wild or accepts control?



Reference address : https://www.ellopos.net/elpenor/greek-texts/ancient-greece/plotinus/enneads-3.asp?pg=80