Translated by Stephen MacKenna and B. S. Page.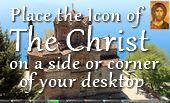 128 pages - You are on Page 79


Even in the superior phase of the Soul — that which precedes the impressionable faculty and any sensation — how can we reconcile immunity with the indwelling of vice, false notions, ignorance? Inviolability; and yet likings and dislikings, the Soul enjoying, grieving, angry, grudging, envying, desiring, never at peace but stirring and shifting with everything that confronts it!

If the Soul were material and had magnitude, it would be difficult, indeed quite impossible, to make it appear to be immune, unchangeable, when any of such emotions lodge in it. And even considering it as an Authentic Being, devoid of magnitude and necessarily indestructible, we must be very careful how we attribute any such experiences to it or we will find ourselves unconsciously making it subject to dissolution. If its essence is a Number or as we hold a Reason-Principle, under neither head could it be susceptible of feeling. We can think, only, that it entertains unreasoned reasons and experiences unexperienced, all transmuted from the material frames, foreign and recognized only by parallel, so that it possesses in a kind of non-possession and knows affection without being affected. How this can be demands enquiry.



Reference address : https://www.ellopos.net/elpenor/greek-texts/ancient-greece/plotinus/enneads-3.asp?pg=79