Translated by Stephen MacKenna and B. S. Page.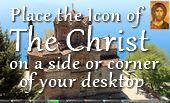 II: 42 pages - You are on Page 14


EIGHTH TRACTATE.

NATURE CONTEMPLATION AND THE ONE.

1. Supposing we played a little before entering upon our serious concern and maintained that all things are striving after Contemplation, looking to Vision as their one end — and this, not merely beings endowed with reason but even the unreasoning animals, the Principle that rules in growing things, and the Earth that produces these — and that all achieve their purpose in the measure possible to their kind, each attaining Vision and possessing itself of the End in its own way and degree, some things in entire reality, others in mimicry and in image — we would scarcely find anyone to endure so strange a thesis. But in a discussion entirely among ourselves there is no risk in a light handling of our own ideas.

Well — in the play of this very moment am I engaged in the act of Contemplation?

Yes; I and all that enter this play are in Contemplation: our play aims at Vision; and there is every reason to believe that child or man, in sport or earnest, is playing or working only towards Vision, that every act is an effort towards Vision; the compulsory act, which tends rather to bring the Vision down to outward things, and the act thought of as voluntary, less concerned with the outer, originate alike in the effort towards Vision.

The case of Man will be treated later on; let us speak, first, of the earth and of the trees and vegetation in general, asking ourselves what is the nature of Contemplation in them, how we relate to any Contemplative activity the labour and productiveness of the earth, how Nature, held to be devoid of reason and even of conscious representation, can either harbour Contemplation or produce by means of the Contemplation which it does not possess.



Reference address : https://www.ellopos.net/elpenor/greek-texts/ancient-greece/plotinus/enneads-3b.asp?pg=14