Translated by Stephen MacKenna and B. S. Page.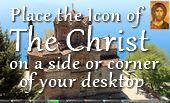 128 pages - You are on Page 61


FIFTH TRACTATE.

ON LOVE.

1. What is Love? A God, a Celestial Spirit, a state of mind? Or is it, perhaps, sometimes to be thought of as a God or Spirit and sometimes merely as an experience? And what is it essentially in each of these respects?

These important questions make it desirable to review prevailing opinions on the matter, the philosophical treatment it has received and, especially, the theories of the great Plato who has many passages dealing with Love, from a point of view entirely his own.

Plato does not treat of it as simply a state observed in Souls; he also makes it a Spirit-being so that we read of the birth of Eros, under definite circumstances and by a certain parentage.

Now everyone recognizes that the emotional state for which we make this "Love" responsible rises in souls aspiring to be knit in the closest union with some beautiful object, and that this aspiration takes two forms, that of the good whose devotion is for beauty itself, and that other which seeks its consummation in some vile act. But this generally admitted distinction opens a new question: we need a philosophical investigation into the origin of the two phases.



Reference address : https://www.ellopos.net/elpenor/greek-texts/ancient-greece/plotinus/enneads-3.asp?pg=61