Translated by Stephen MacKenna and B. S. Page.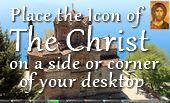 128 pages - You are on Page 78


SIXTH TRACTATE.

THE IMPASSIVITY OF THE UNEMBODIED.

1. In our theory, feelings are not states; they are action upon experience, action accompanied by judgement: the states, we hold, are seated elsewhere; they may be referred to the vitalized body; the judgement resides in the Soul, and is distinct from the state — for, if it is not distinct, another judgement is demanded, one that is distinct, and, so, we may be sent back for ever.

Still, this leaves it undecided whether in the act of judgement the judging faculty does or does not take to itself something of its object.

If the judging faculty does actually receive an imprint, then it partakes of the state — though what are called the Impressions may be of quite another nature than is supposed; they may be like Thought, that is to say they may be acts rather than states; there may be, here too, awareness without participation.

For ourselves, it could never be in our system — or in our liking — to bring the Soul down to participation in such modes and modifications as the warmth and cold of material frames.

What is known as the Impressionable faculty of the soul — to pathetikon — would need to be identified: we must satisfy ourselves as to whether this too, like the Soul as a unity, is to be classed as immune or, on the contrary, as precisely the only part susceptible of being affected; this question, however, may be held over; we proceed to examine its preliminaries.



Reference address : https://www.ellopos.net/elpenor/greek-texts/ancient-greece/plotinus/enneads-3.asp?pg=78