Translated by Stephen MacKenna and B. S. Page.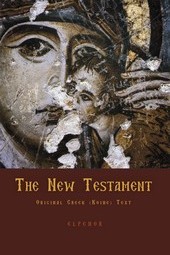 126 pages - You are on Page 13


8. Now: given a light of this degree, remaining in the upper sphere at its appointed station, pure light in purest place, what mode of outflow from it can be conceived possible? Such a Kind is not so constituted as to flow downwards of its own accord; and there exists in those regions no power to force it down. Again, body in contact with soul must always be very different from body left to itself; the bodily substance of the heavens has that contact and will show that difference.

Besides, the corporeal substance nearest to the heavens would be air or fire: air has no destructive quality; fire would be powerless there since it could not enter into effective contact: in its very rush it would change before its attack could be felt; and, apart from that, it is of the lesser order, no match for what it would be opposing in those higher regions.

Again, fire acts by imparting heat: now it cannot be the source of heat to what is already hot by nature; and anything it is to destroy must as a first condition be heated by it, must be brought to a pitch of heat fatal to the nature concerned.

In sum, then, no outside body is necessary to the heavens to ensure their permanence — or to produce their circular movement, for it has never been shown that their natural path would be the straight line; on the contrary the heavens, by their nature, will either be motionless or move by circle; all other movement indicates outside compulsion. We cannot think, therefore, that the heavenly bodies stand in need of replenishment; we must not argue from earthly frames to those of the celestial system whose sustaining soul is not the same, whose space is not the same, whose conditions are not those which make restoration necessary in this realm of composite bodies always in flux: we must recognise that the changes that take place in bodies here represent a slipping-away from the being [a phenomenon not incident to the celestial sphere] and take place at the dictate of a Principle not dwelling in the higher regions, one not powerful enough to ensure the permanence of the existences in which it is exhibited, one which in its coming into being and in its generative act is but an imitation of an antecedent Kind, and, as we have shown, cannot at every point possess the unchangeable identity of the Intellectual Realm.



Reference address : https://www.ellopos.net/elpenor/greek-texts/ancient-greece/plotinus/enneads-2.asp?pg=13