Hoelderlin's Poems, Patmos, - here translated by James Mitchell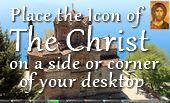 Page 2
Thus I spoke, when faster
Than I could imagine a spirit
Led me forth from my own home
To a place I thought I'd never go.
The shaded forests and yearning
Brooks of my native country
Were glowing in the twilight.
I couldn't recognize the lands
I passed through, but then suddenly
In fresh splendor, mysterious
In the golden haze, quickly emerging
In the steps of the sun,
Fragrant with a thousand peaks,
Asia rose before me.
Blindly I searched for something
Familiar, since the broad streets
Were unknown to me: where the gold-
bejeweled Paktolos comes rushing down
from Tmolus, where Taurus and
Messogis stand,
And the gardens are full of flowers,
Like a quiet fire. Up above
In the light the silver snow
Thrives, and ivy grows from ancient
Times on the inaccessible walls,
Like a witness to immortal life,
While the solemn god-built palaces
Are borne by living columns
Of cypress and laurel.

Cf. Virgil, To return and view the cheerful skies, Boethius, His mourning moved the depths of hell, Goethe, Who yearns for the impossible I love, Rilke, Ein Wehn im Gott, Origen, Let our whole life be a life of prayer, Gregory Theologian, God is a God of the present Papacy

Reference address : https://www.ellopos.net/elpenor/greeks-us/hoelderlin-patmos.asp?pg=2