Hoelderlin's Poems, Patmos, - here translated by James Mitchell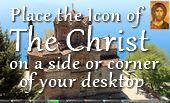 - for the Earl of Homburg
The God
Is near, and hard to grasp.
But where there is danger,
A rescuing element grows as well.
The eagles live in the darkness,
And the sons of the Alps
Cross over the abyss without fear
On lightly-built bridges.
Therefore, since the summits
Of Time are heaped about,
And dear friends live near,
Growing weak on the separate mountains
Then give us calm waters;
Give us wings, and loyal minds
To cross over and return.

Cf. Virgil, To return and view the cheerful skies, Boethius, His mourning moved the depths of hell, Goethe, Who yearns for the impossible I love, Rilke, Ein Wehn im Gott, Origen, Let our whole life be a life of prayer, Gregory Theologian, God is a God of the present Papacy

Reference address : https://www.ellopos.net/elpenor/greeks-us/hoelderlin-patmos.asp