Translated by Stephen MacKenna and B. S. Page.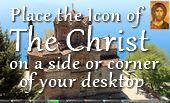 This Part: 52 Pages




Page 32


If there had been a moment from which He began to be, it would be possible assert his self-making in the literal sense; but, since what He is He is from before all time, his self-making is to be understood as simultaneous with Himself; the being is one and the same with the making and eternal "coming into existence."

This is the source also of his self-disposal — strictly applicable if there were a duality, but conveying, in the case of a unity, a disposing without a disposed, an abstract disposing. But how a disposer with nothing to dispose? In that there is here a disposer looking to a prior when there is none: since there is no prior, This is the First — but a First not in order but in sovereignty, in power purely self-controlled. Purely; then nothing can be There that is under any external disposition; all in God is self-willing. What then is there of his content that is not Himself, what that is not in Act, what not his work? Imagine in Him anything not of his Act and at once His existence ceases to be pure; He is not self-disposing, not all-powerful: in that at least of whose doing He is not master He would be impotent.



Reference address : https://www.ellopos.net/elpenor/greek-texts/ancient-greece/plotinus/enneads-6c.asp?pg=32