Translated by Stephen MacKenna and B. S. Page.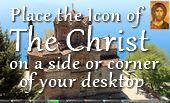 This Part: 52 Pages




Page 34


NINTH TRACTATE.

ON THE GOOD, OR THE ONE.

1. It is in virtue of unity that beings are beings.

This is equally true of things whose existence is primal and of all that are in any degree to be numbered among beings. What could exist at all except as one thing? Deprived of unity, a thing ceases to be what it is called: no army unless as a unity: a chorus, a flock, must be one thing. Even house and ship demand unity, one house, one ship; unity gone, neither remains thus even continuous magnitudes could not exist without an inherent unity; break them apart and their very being is altered in the measure of the breach of unity.

Take plant and animal; the material form stands a unity; fallen from that into a litter of fragments, the things have lost their being; what was is no longer there; it is replaced by quite other things — as many others, precisely, as possess unity.

Health, similarly, is the condition of a body acting as a co-ordinate unity. Beauty appears when limbs and features are controlled by this principle, unity. Moral excellence is of a soul acting as a concordant total, brought to unity.



Reference address : https://www.ellopos.net/elpenor/greek-texts/ancient-greece/plotinus/enneads-6c.asp?pg=34