Translated by Stephen MacKenna and B. S. Page.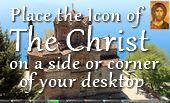 This Part: 128 Pages




Page 75


SEVENTH TRACTATE.

HOW THE MULTIPLICITY OF THE IDEAL-FORMS CAME INTO BEING: AND UPON THE GOOD.

1. God, or some one of the gods, in sending the souls to their birth, placed eyes in the face to catch the light and allotted to each sense the appropriate organ, providing thus for the safety which comes by seeing and hearing in time and, seeking or avoiding under guidance of touch.

But what led to this provision?

It cannot be that other forms of being were produced first and that, these perishing in the absence of the senses, the maker at last supplied the means by which men and other living beings might avert disaster.

We may be told that it lay within the divine knowledge that animal life would be exposed to heat and cold and other such experiences incident to body and that in this knowledge he provided the senses and the organs apt to their activity in order that the living total might not fall an easy prey.

Now, either he gave these organs to souls already possessing the sensitive powers or he gave senses and organs alike.



Reference address : https://www.ellopos.net/elpenor/greek-texts/ancient-greece/plotinus/enneads-6b.asp?pg=75