Translated by Stephen MacKenna and B. S. Page.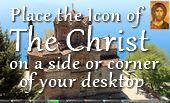 THE SIXTH ENNEAD

FIRST TRACTATE.

ON THE KINDS OF BEING (1).

1. Philosophy at a very early stage investigated the number and character of the Existents. Various theories resulted: some declared for one Existent, others for a finite number, others again for an infinite number, while as regards the nature of the Existents — one, numerically finite, or numerically infinite — there was a similar disagreement. These theories, in so far as they have been adequately examined by later workers, may be passed over here; our attention must be directed upon the results of those whose examination has led them to posit on their awn account certain well-defined genera.

These thinkers rejected pure unity on the ground of the plurality observed even in the Intellectual world; they rejected an infinite number as not reconcilable with the facts and as defying knowledge: considering the foundations of being to be "genera" rather than elements strictly so called, they concluded for a finite number. Of these "genera" some found ten, others less, others no doubt more.

But here again there is a divergence of views. To some the genera are first-principles; to others they indicate only a generic classification of the Existents themselves.



Reference address : https://www.ellopos.net/elpenor/greek-texts/ancient-greece/plotinus/enneads-6.asp