Translated by Stephen MacKenna and B. S. Page.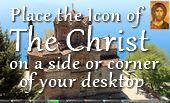 This Part: 128 Pages




Page 76


But if the souls were given the powers as well as the organs, then, souls though they were, they had no sensation before that giving. If they possessed these powers from the moment of being souls and became souls in order to their entry into process, then it is of their very nature to belong to process, unnatural to them to be outside of process and within the Intellectual: they were made in the intent that they should belong to the alien and have their being amid evil; the divine provision would consist in holding them to their disaster; this is God's reasoned purpose, this the plan entire.

Now what is the foundation of reasoned plan?

Precedent planning, it may be; but still we are forced back to some thing or things determining it. What would these be here?

Either sense-perception or intellect. But sense-perception it cannot in this case be: intellect is left; yet, starting from intellect, the conclusion will be knowledge, not therefore the handling of the sensible; what begins with the intellectual and proceeds to the intellectual can certainly not end in dealings with the sensible. Providence, then, whether over living beings or over any part of the universe was never the outcome of plan.



Reference address : https://www.ellopos.net/elpenor/greek-texts/ancient-greece/plotinus/enneads-6b.asp?pg=76