Translated by Stephen MacKenna and B. S. Page.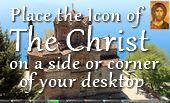 128 pages - You are on Page 52


As for the Relative State, if the theory does not include it in the same genus as the other States, another question arises: we must enquire whether any actuality is attributed to this particular type of relation, for to many types actuality is denied.

It is, moreover, absurd that an entity which depends upon the prior existence of other entities should be classed in the same genus with those priors: one and two must, clearly, exist, before half and double can.

The various speculations on the subject of the Existents and the principles of the Existents, whether they have entailed an infinite or a finite number, bodily or bodiless, or even supposed the Composite to be the Authentic Existent, may well be considered separately with the help of the criticisms made by the ancients upon them.



Reference address : https://www.ellopos.net/elpenor/greek-texts/ancient-greece/plotinus/enneads-6.asp?pg=52