Translated by Stephen MacKenna and B. S. Page.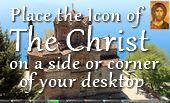 II: 69 pages - You are on Page 49


13. (18) But how does the soul enter into body from the aloofness of the Intellectual?

There is the Intellectual-Principle which remains among the intellectual beings, living the purely intellective life; and this, knowing no impulse or appetite, is for ever stationary in that Realm. But immediately following upon it, there is that which has acquired appetite and, by this accruement, has already taken a great step outward; it has the desire of elaborating order on the model of what it has seen in the Intellectual-Principle: pregnant by those Beings, and in pain to the birth, it is eager to make, to create. In this new zest it strains towards the realm of sense: thus, while this primal soul in union with the Soul of the All transcends the sphere administered, it is inevitably turned outward, and has added the universe to its concern: yet in choosing to administer the partial and exiling itself to enter the place in which it finds its appropriate task, it still is not wholly and exclusively held by body: it is still in possession of the unembodied; and the Intellectual-Principle in it remains immune. As a whole it is partly in body, partly outside: it has plunged from among the primals and entered this sphere of tertiaries: the process has been an activity of the Intellectual-Principle, which thus, while itself remaining in its identity, operates throughout the soul to flood the universe with beauty and penetrant order — immortal mind, eternal in its unfailing energy, acting through immortal soul.



Reference address : https://www.ellopos.net/elpenor/greek-texts/ancient-greece/plotinus/enneads-4b.asp?pg=49