Translated by Stephen MacKenna and B. S. Page.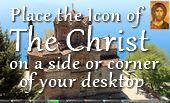 129 pages - You are on Page 3


SECOND TRACTATE.

ON THE ESSENCE OF THE SOUL (2).

1. In our attempt to elucidate the Essence of the soul, we show it to be neither a material fabric nor, among immaterial things, a harmony. The theory that it is some final development, some entelechy, we pass by, holding this to be neither true as presented nor practically definitive.

No doubt we make a very positive statement about it when we declare it to belong to the Intellectual Kind, to be of the divine order; but a deeper penetration of its nature is demanded.

In that allocation we were distinguishing things as they fall under the Intellectual or the sensible, and we placed the soul in the former class; now, taking its membership of the Intellectual for granted, we must investigate by another path the more specific characteristics of its nature.

There are, we hold, things primarily apt to partition, tending by sheer nature towards separate existence: they are things in which no part is identical either with another part or with the whole, while, also their part is necessarily less than the total and whole: these are magnitudes of the realm of sense, masses, each of which has a station of its own so that none can be identically present in entirety at more than one point at one time.



Reference address : https://www.ellopos.net/elpenor/greek-texts/ancient-greece/plotinus/enneads-4.asp?pg=3