Translated by Stephen MacKenna and B. S. Page.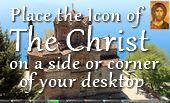 129 pages - You are on Page 60


FOURTH TRACTATE.

PROBLEMS OF THE SOUL (2).

1. What, then, will be the Soul's discourse, what its memories in the Intellectual Realm, when at last it has won its way to that Essence?

Obviously from what we have been saying, it will be in contemplation of that order, and have its Act upon the things among which it now is; failing such Contemplation and Act, its being is not there. Of things of earth it will know nothing; it will not, for example, remember an act of philosophic virtue, or even that in its earthly career it had contemplation of the Supreme.

When we seize anything in the direct intellectual act there is room for nothing else than to know and to contemplate the object; and in the knowing there is not included any previous knowledge; all such assertion of stage and progress belongs to the lower and is a sign of the altered; this means that, once purely in the Intellectual, no one of us can have any memory of our experience here. Further; if all intellection is timeless — as appears from the fact that the Intellectual beings are of eternity not of time — there can be no memory in the intellectual world, not merely none of earthly things but none whatever: all is presence There; for nothing passes away, there is no change from old to new.



Reference address : https://www.ellopos.net/elpenor/greek-texts/ancient-greece/plotinus/enneads-4.asp?pg=60