Translated by Stephen MacKenna and B. S. Page.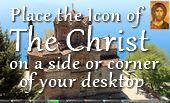 THE FOURTH ENNEAD

FIRST TRACTATE.

ON THE ESSENCE OF THE SOUL (1).

1. In the Intellectual Kosmos dwells Authentic Essence, with the Intellectual-Principle [Divine Mind] as the noblest of its content, but containing also souls, since every soul in this lower sphere has come thence: that is the world of unembodied spirits while to our world belong those that have entered body and undergone bodily division.

There the Intellectual-Principle is a concentrated all — nothing of it distinguished or divided — and in that kosmos of unity all souls are concentrated also, with no spatial discrimination.

But there is a difference:

The Intellectual-Principle is for ever repugnant to distinction and to partition. Soul, there without distinction and partition, has yet a nature lending itself to divisional existence: its division is secession, entry into body.



Reference address : https://www.ellopos.net/elpenor/greek-texts/ancient-greece/plotinus/enneads-4.asp