Translated by Stephen MacKenna and B. S. Page.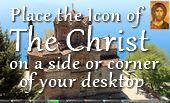 II: 69 pages - You are on Page 2


Dense bodies, such as clay, actually prevent sight; the less material the intervening substance is, the more clearly we see; the intervening substance, then, is a hindrance, or, if not that, at least not a help.

It will be objected that vision implies that whatever intervenes between seen and seer must first [and progressively] experience the object and be, as it were, shaped to it; we will be reminded that [vision is not a direct and single relation between agent and object, but is the perception of something radiated since] anyone facing to the object from the side opposite to ourselves sees it equally; we will be asked to deduce that if all the space intervening between seen and seer did not carry the impression of the object we could not receive it.

But all the need is met when the impression reaches that which is adapted to receive it; there is no need for the intervening space to be impressed. If it is, the impression will be of quite another order: the rod between the fisher's hand and the torpedo fish is not affected in the same way as the hand that feels the shock. And yet there too, if rod and line did not intervene, the hand would not be affected — though even that may be questioned, since after all the fisherman, we are told, is numbed if the torpedo merely lies in his net.

The whole matter seems to bring us back to that sympathy of which we have treated. If a certain thing is of a nature to be sympathetically affected by another in virtue of some similitude between them, then anything intervening, not sharing in that similitude, will not be affected, or at least not similarly. If this be so, anything naturally disposed to be affected will take the impression more vividly in the absence of intervening substance, even of some substance capable, itself, of being affected.



Reference address : https://www.ellopos.net/elpenor/greek-texts/ancient-greece/plotinus/enneads-4b.asp?pg=2