Translated by Stephen MacKenna and B. S. Page.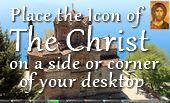 II: 69 pages - You are on Page 19


That every living being is self-sensitive allows of no doubt; if the universe is a living being, no more need be said; and what is true of the total must be true of the members, as inbound in that one life.

But what if we are invited to accept the theory of knowledge by likeness (rejecting knowledge by the self-sensitiveness of a living unity)?

Awareness must be determined by the nature and character of the living being in which it occurs; perception, then, means that the likeness demanded by the hypothesis is within this self-identical living being (and not in the object) — for the organ by which the perception takes place is in the likeness of the living being (is merely the agent adequately expressing the nature of the living being): thus perception is reduced to a mental awareness by means of organs akin to the object.

If, then, something that is a living whole perceives not its own content but things like to its content, it must perceive them under the conditions of that living whole; this means that, in so far as it has perception, the objects appear not as its content but as related to its content.

And the objects are thus perceived as related because the mind itself has related them in order to make them amenable to its handling: in other words the causative soul or mind in that other sphere is utterly alien, and the things there, supposed to be related to the content of this living whole, can be nothing to our minds.]

This absurdity shows that the hypothesis contains a contradiction which naturally leads to untenable results. In fact, under one and the same heading, it presents mind and no mind, it makes things kin and no kin, it confuses similar and dissimilar: containing these irreconcilable elements, it amounts to no hypothesis at all. At one and the same moment it postulates and denies a soul, it tells of an All that is partial, of a something which is at once distinct and not distinct, of a nothingness which is no nothingness, of a complete thing that is incomplete: the hypothesis therefore must be dismissed; no deduction is possible where a thesis cancels its own propositions.



Reference address : https://www.ellopos.net/elpenor/greek-texts/ancient-greece/plotinus/enneads-4b.asp?pg=19