Translated by Stephen MacKenna and B. S. Page.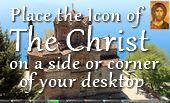 129 pages - You are on Page 9


There is, therefore, no escape: soul is, in the degree indicated, one and many, parted and impartible. We cannot question the possibility of a thing being at once a unity and multi-present, since to deny this would be to abolish the principle which sustains and administers the universe; there must be a Kind which encircles and supports all and conducts all with wisdom, a principle which is multiple since existence is multiple, and yet is one soul always since a container must be a unity: by the multiple unity of its nature, it will furnish life to the multiplicity of the series of an all; by its impartible unity, it will conduct a total to wise ends.

In the case of things not endowed with intelligence, the "leading-principle" is their mere unity — a lower reproduction of the soul's efficiency.

This is the deeper meaning of the profound passage [in the Timaeus], where we read "By blending the impartible, eternally unchanging essence with that in division among bodies, he produced a third form of essence partaking of both qualities."

Soul, therefore, is, in this definite sense, one and many; the Ideal-Form resident in body is many and one; bodies themselves are exclusively many; the Supreme is exclusively one.



Reference address : https://www.ellopos.net/elpenor/greek-texts/ancient-greece/plotinus/enneads-4.asp?pg=9