Translated by Stephen MacKenna and B. S. Page.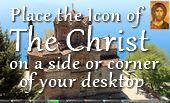 129 pages - You are on Page 61


This, however, does not alter the fact that distinction exists in that realm — downwards from the Supreme to the Ideas, upward from the Ideas to the Universal and to the Supreme. Admitting that the Highest, as a self-contained unity, has no outgoing effect, that does not prevent the soul which has attained to the Supreme from exerting its own characteristic Act: it certainly may have the intuition, not by stages and parts, of that Being which is without stage and part.

But that would be in the nature of grasping a pure unity?

No: in the nature of grasping all the intellectual facts of a many that constitutes a unity. For since the object of vision has variety [distinction within its essential oneness] the intuition must be multiple and the intuitions various, just as in a face we see at the one glance eyes and nose and all the rest.

But is not this impossible when the object to be thus divided and treated as a thing of grades, is a pure unity?

No: there has already been discrimination within the Intellectual-Principle; the Act of the soul is little more than a reading of this.



Reference address : https://www.ellopos.net/elpenor/greek-texts/ancient-greece/plotinus/enneads-4.asp?pg=61