Translated by Stephen MacKenna and B. S. Page.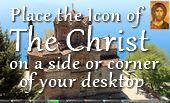 129 pages - You are on Page 4


But to that order is opposed Essence [Real-Being]; this is in no degree susceptible of partition; it is unparted and impartible; interval is foreign to it, cannot enter into our idea of it: it has no need of place and is not, in diffusion or as an entirety, situated within any other being: it is poised over all beings at once, and this is not in the sense of using them as a base but in their being neither capable nor desirous of existing independently of it; it is an essence eternally unvaried: it is common to all that follows upon it: it is like the circle's centre to which all the radii are attached while leaving it unbrokenly in possession of itself, the starting point of their course and of their essential being, the ground in which they all participate: thus the indivisible is the principle of these divided existences and in their very outgoing they remain enduringly in contact with that stationary essence.

So far we have the primarily indivisible — supreme among the Intellectual and Authentically Existent — and we have its contrary, the Kind definitely divisible in things of sense; but there is also another Kind, of earlier rank than the sensible yet near to it and resident within it — an order, not, like body, primarily a thing of part, but becoming so upon incorporation. The bodies are separate, and the ideal form which enters them is correspondingly sundered while, still, it is present as one whole in each of its severed parts, since amid that multiplicity in which complete individuality has entailed complete partition, there is a permanent identity; we may think of colour, qualities of all kinds, some particular shape, which can be present in many unrelated objects at the one moment, each entire and yet with no community of experience among the various manifestations. In the case of such ideal-forms we may affirm complete partibility.



Reference address : https://www.ellopos.net/elpenor/greek-texts/ancient-greece/plotinus/enneads-4.asp?pg=4