Translated by Stephen MacKenna and B. S. Page.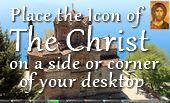 129 pages - You are on Page 11


Our opponents will probably deny the validity of our arguments against the theory that the human soul is a mere segment of the All-Soul — the considerations, namely, that it is of identical scope, and that it is intellective in the same degree, supposing them, even, to admit that equality of intellection.

They will object that parts must necessarily fall under one ideal-form with their wholes. And they will adduce Plato as expressing their view where, in demonstrating that the All is ensouled, he says "As our body is a portion of the body of the All, so our soul is a portion of the soul of the All." It is admitted on clear evidence that we are borne along by the Circuit of the All; we will be told that — taking character and destiny from it, strictly inbound with it — we must derive our souls, also, from what thus bears us up, and that as within ourselves every part absorbs from our soul so, analogically, we, standing as parts to the universe, absorb from the Soul of the All as parts of it. They will urge also that the dictum "The collective soul cares for all the unensouled," carries the same implication and could be uttered only in the belief that nothing whatever of later origin stands outside the soul of the universe, the only soul there can be there to concern itself with the unensouled.



Reference address : https://www.ellopos.net/elpenor/greek-texts/ancient-greece/plotinus/enneads-4.asp?pg=11