Translated by Stephen MacKenna and B. S. Page.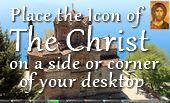 128 pages - You are on Page 62


It is sound, I think, to find the primal source of Love in a tendency of the Soul towards pure beauty, in a recognition, in a kinship, in an unreasoned consciousness of friendly relation. The vile and ugly is in clash, at once, with Nature and with God: Nature produces by looking to the Good, for it looks towards Order — which has its being in the consistent total of the good, while the unordered is ugly, a member of the system of evil — and besides Nature itself, clearly, springs from the divine realm, from Good and Beauty; and when anything brings delight and the sense of kinship, its very image attracts.

Reject this explanation, and no one can tell how the mental state rises and where are its causes: it is the explanation of even copulative love which is the will to beget in beauty; Nature seeks to produce the beautiful and therefore by all reason cannot desire to procreate in the ugly.

Those that desire earthly procreation are satisfied with the beauty found on earth, the beauty of image and of body; it is because they are strangers to the Archetype, the source of even the attraction they feel towards what is lovely here. There are Souls to whom earthly beauty is a leading to the memory of that in the higher realm and these love the earthly as an image; those that have not attained to this memory do not understand what is happening within them, and take the image for the reality. Once there is perfect self-control, it is no fault to enjoy the beauty of earth; where appreciation degenerates into carnality, there is sin.

Pure Love seeks the beauty alone, whether there is Reminiscence or not; but there are those that feel, also, a desire of such immortality as lies within mortal reach; and these are seeking Beauty in their demand for perpetuity, the desire of the eternal; Nature teaches them to sow the seed and to beget in beauty, to sow towards eternity, but in beauty through their own kinship with the beautiful. And indeed the eternal is of the one stock with the beautiful, the Eternal-Nature is the first shaping of beauty and makes beautiful all that rises from it.



Reference address : https://www.ellopos.net/elpenor/greek-texts/ancient-greece/plotinus/enneads-3.asp?pg=62