Translated by Stephen MacKenna and B. S. Page.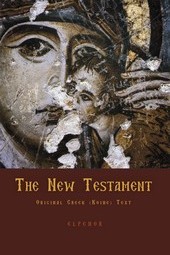 128 pages - You are on Page 39


But these actors, Souls, hold a peculiar dignity: they act in a vaster place than any stage: the Author has made them masters of all this world; they have a wide choice of place; they themselves determine the honour or discredit in which they are agents since their place and part are in keeping with their quality: they therefore fit into the Reason-Principle of the Universe, each adjusted, most legitimately, to the appropriate environment, as every string of the lyre is set in the precisely right position, determined by the Principle directing musical utterance, for the due production of the tones within its capacity. All is just and good in the Universe in which every actor is set in his own quite appropriate place, though it be to utter in the Darkness and in Tartarus the dreadful sounds whose utterance there is well.

This Universe is good not when the individual is a stone, but when everyone throws in his own voice towards a total harmony, singing out a life — thin, harsh, imperfect, though it be. The Syrinx does not utter merely one pure note; there is a thin obscure sound which blends in to make the harmony of Syrinx music: the harmony is made up from tones of various grades, all the tones differing, but the resultant of all forming one sound.

Similarly the Reason-Principle entire is One, but it is broken into unequal parts: hence the difference of place found in the Universe, better spots and worse; and hence the inequality of Souls, finding their appropriate surroundings amid this local inequality. The diverse places of this sphere, the Souls of unequal grade and unlike conduct, are wen exemplified by the distinction of parts in the Syrinx or any other instrument: there is local difference, but from every position every string gives forth its own tone, the sound appropriate, at once, to its particular place and to the entire plan.

What is evil in the single Soul will stand a good thing in the universal system; what in the unit offends nature will serve nature in the total event — and still remains the weak and wrong tone it is, though its sounding takes nothing from the worth of the whole, just as, in another order of image, the executioner's ugly office does not mar the well-governed state: such an officer is a civic necessity; and the corresponding moral type is often serviceable; thus, even as things are, all is well.



Reference address : https://www.ellopos.net/elpenor/greek-texts/ancient-greece/plotinus/enneads-3.asp?pg=39